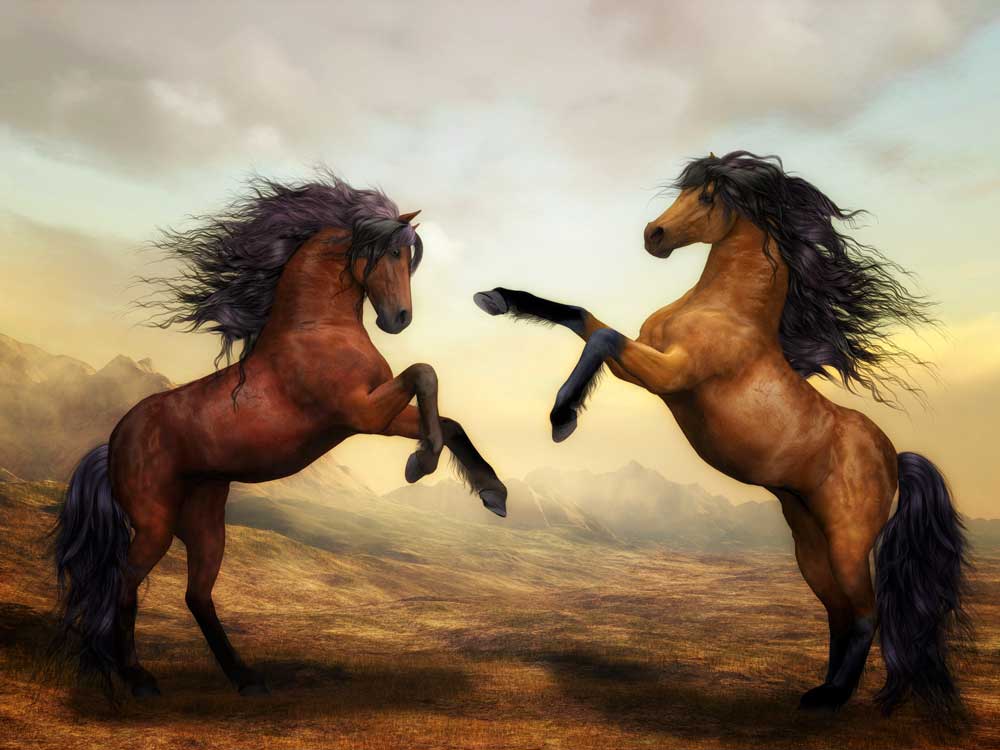 While writing Ties of Smoke, book two in The Djinn Chronicles, I researched gypsies, or Romas, in 1800 England. It turns out that the ornately decorated gypsy wagon, or vardo, wasn't in popular use until around 1830 or so (sources differ, some say the late 1800's). Until then, most gypsies lived in bender tents, domed tents made from bending ash poles into a frame stuck in the ground and covered with waterproof cloth.
To pull their carts and later, their wagons, the Roma in the British Isles developed a special breed of horse — the Gypsy Cob, Gypsy Vanner or Tinker Horse — a small draught breed with abundant leg feathering, waterfall tail and beautiful long mane. The common color is black and white or piebald, but no color is standard.
The photos of the horses running evoke The Legend of King Arthur or a medieval tapestry with Unicorns and Russian Wolfhounds lurking in a leafy forest, or a fantasy. With leg feathers like billowing clouds, mane and tails like flowing silken scarves, the creature is truly wondrous.
The horses are strong, kind, intelligent, mannerly and manageable, eager to please and loyal with a genuine sociable outlook. The horse was considered part of the family
Here's a youtube link for "The Most Beautiful Horses in the World."
Here's a gallery of amazing photos. 
ENJOY!